CLIMATE CERTIFICATE
For aspiring women entrepreneurs
in climate innovation
Climate Certificate is a 9-month course for young women graduates/postgraduates/PhD holders who aspire to start their entrepreneurship journey in the climate and cleantech space.
The program will introduce young women graduates to climate issues and provide necessary knowledge and skills for running a venture through hands on learning and practical training.
Eligibility
Women graduates/diploma holders/postgraduates/PhD holders in Science/Engineering/Technology or an aptitude for technology.
Not more than 4 years post completion of the last degree

Time Commitment
Willing to commit atleast 4 hours per week for first 6 months and atleast 20 hours a week in the last three months

How will this program benefit you?
Gain an understanding of the climate concepts
Develop understanding of business models in climate space through a hands-on-learning approach
Build business literacy and confidence to take a plunge in entrepreneurship
Get an opportunity to gain practical exposure to startups working in climate and cleantech space
Receive access to mentors and experts and become part of a larger cleantech community
Program Format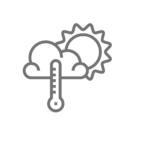 Phase 1: Basics of Climate & Entrepreneurship
Interactive workshops, case-studies, and collaborative assignments to gain subject knowledge
Building business literacy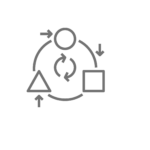 Phase 2: Development of Business Model


Understanding the potential and the various business models in clean energy.
Experience of creating a business plan for a defined idea.
Founder talks by successful women entrepreneurs.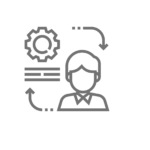 Phrase 3: Practical Application


Hands-on learning opportunities with startups in climate and cleantech space
Handholding support to work on your business plan
CLIMATE CERTIFICATE FOR WOMEN IN ENERGY
Studies suggest that women account for just 22-25% of total employees in the power sector, and a low proportion work in science, technology, engineering and mathematics (STEM) roles.
Women in Energy Entrepreneurship ( WEE ) is a program by New Energy Nexus powered by Climate Collective Foundation to support entrepreneurship in clean energy and energy access across aspiring and early stage women entrepreneurs in India.
The program is currently funded by Good Energies Foundation and aims to support almost 160 aspiring women entrepreneurs and approximately 60 women-led startups for two years (2021-2023).

Under the WEE program, Climate Certificate for Women in Energy program is now open for applications